Skip to end of metadata
Go to start of metadata
Free services are free for a reason. If you are using the free version or free application, there is certain data (personal) you are likely giving up.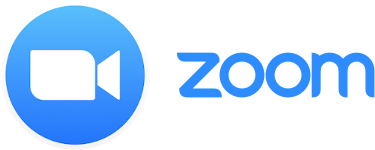 Zoom is a cloud-based video communications app that allows you to set up virtual video and audio conferencing, webinars, live chats, screen-sharing, and other collaborative capabilities.
Zoom can be installed and used on the following platforms:
Windows
MacOS
Linux
iOS
Android
Chromebook OS (Google Chrome Browser as well)
Firefox Browser
Hosting a Zoom event:
Never share user meeting links publicly

Use only private email system to share

Only share directly to the users you want to invite

Don't share links on social media sites
Verify Zoom application is at the latest release and patch

Malware - looks like Zoom but is a Malware scheme

Check your Zoom release (version) before entering a meeting

Staying up to date on patches and security vulnerabilities will help secure your Zoom application

Don't use Fake Zoom apps
Always use passwords to protect meeting

Zoom bombing, which sees uninvited guests crashing your meeting or chat, relies on meetings not being password protected. 

Do not enter an open Zoom meeting
Never share the meeting ID

instead allow Zoom to generate a random ID for each meeting

Never share the link or meeting ID on public platforms

Do not to use the personal meeting ID
Share Zoom password only using secure method

Share password only using secure email or like system

Do not post the Zoom password in any open forum

Do not post passwords in shared public documents
Manage participants

Host can control who enters the room

Host should manage participants

Ensure that participants can't share screens

Host should use Zoom waiting room 
Do not use public Zoom rooms
Participating in a Zoom event
Be aware that you are using an open platform

To the best of your ability make sure the "host" has followed the guidelines outlined in the "host guidelines" portion of this document

Do not enter any open Zoom Rooms (rooms with no password)
Control your privacy

Do not share your information in Zoom

Make the assumption that what you share in Zoom will NOT stay in Zoom
Beware of Phishing

Zoom is vulnerable to Phishing attacks

You should always be cautious of clicking on any meeting invite links

You should always be cautious of links shared inside the meeting
Be aware of Zoombombing

This is when an outside entity takes control of the Zoom meeting

This would be an uninvited guest or participant

If you suspect Zoombombing activity leave meeting immediately
Personal Settings

Re-mute when done speaking

Mute Mic unless you are speaking

Remember you are on video (you can shut off your camera)
Information will be added here soon!
District Specific Information
West Bloomfield
Parent Information
For student/parent calls coming in about Zoom, the district has advised that first the teacher must be contacted, then if the teacher needs to, they will contact their coordinator and it will move up from there. OS tech staff do not have Zoom accounts to troubleshoot any issues other than what a Google search would produce.
Staff Information
For district staff calling in about Zoom issues, they need to contact their coordinator.